Balsam Christmas Wreaths
and Centerpieces
Handcrafted in Maine
Experience the wintery-green aroma of the Maine woods!
Our wreaths and centerpieces are made fresh and shipped upon order.
Now accepting orders for 2022!
Orders will be shipped starting mid-November.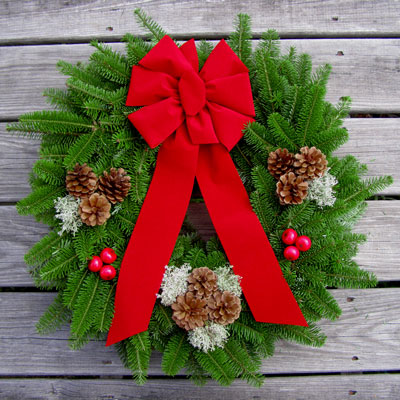 All of our wreaths are double-sided to ensure fullness and decorated with a weatherproof bow for durability throughout the holiday season.
Crafted in an oblong floral base to allow for watering, our evergreen centerpieces will stay fresh and fragrant throughout the holiday season.